So, today was not one of my better days. With that in mind, I decided that I needed to do some daydreaming and put together a bucket list of marathons that I must do before I am 90. Daydreaming always makes me feel better. Here goes...
U.S. Marathons
1. Big Sur International Marathon - Big Sur to Carmel, California http://www.bsim.org/site3.aspx
This one is at the very top of my list because the course boasts the very best scenery. I better run it sooner than later because it is very difficult. I am not planning on any fast times in this one but will run it by 2017 -- that is a promise!
2. Twin Cities - Minneapolis to St. Paul, Minnesota
https://www.tcmevents.org/events/medtronic_twin_cities_marathon
Twin Cities has been called the most beautiful urban marathon in America. This looks like a great fall race.
3. Disney World - Orlando, Florida
http://www.rundisney.com/disneyworld-marathon/
Who wouldn't have fun running through the Disney parks? And... the finisher's medal is so cool! I guess I am a bit nuts since I really want to do the Dopey Challenge as described on the website:
Are you ready for the ultimate endurance challenge? Then take part in four days of fun for a total of 48.6 miles in the all-new Dopey Challenge! Participants will run the 5K, 10K, Half Marathon and Marathon, and if you complete all four races within the pacing requirements you will be awarded the Goofy Race and a Half Challenge medal and the brand new Dopey Challenge finisher medal for a total of six pieces of "bling."
4. Flying Pig - Cincinnati, Ohio
http://flyingpigmarathon.com/
I love pigs so I am intrigued by the name alone! Actually, Cincinnati is a great town and I have heard rave reviews about this marathon. Also, it seems easier to find good marathons in the fall than in the spring, so when I hear of a fun, well organized spring marathon, I am very tempted. Okay, I must have the pig shirt too!
5. Honolulu - Honolulu, Hawaii
http://www.honolulumarathon.org/
The course goes along the water with a 5 am start -- who could ask for anything more? I suppose that I can wait a while to run this one because there is an added bonus: no cut-off time!!!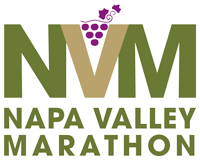 6. Napa Valley - Napa, California
http://napavalleymarathon.org/
Known as the "biggest little marathon" in the west, this marathon features a picturesque point-to-point course that is primarily downhill except for the first six miles of rolling hills.
The race is limited to 2,300 participants so there is plenty of "elbow room." I will have a big support team of avid wine tasters for this event!
My daydreaming continues with some international "flavor." The list that follows will require a lot of frequent flyer mileage points, that's for sure. Stay tuned for details on these marathons in a separate blog post.
International Marathons
1. 261 Women's Marathon - Mallorca, Spain
2. Venice - Venice, Italy
3. London - London, England
4. The Great Wall - Tianjin Province, China
5. Athens - Athens, Greece
6. Berlin - Berlin, Germany
7. Amsterdam - Amsterdam, Netherlands
8. Vancouver - Vancouver, British Columbia
9. Niagra Falls International - Buffalo, New York to Niagra Falls, Canada
So, what marathons are on your bucket list???